Universities across the country are working on all areas of research and development to advance cannabis cultivation, medicine, drug delivery and technology. But these innovations are gathering dust because universities are not in the business of commercializing products in the market.
In 1980, the federal government passed a law giving universities receiving federal funding (most do) the option to own intellectual property and inventions developed from that federal funding. Initially, the university resisted the idea, feeling that it was selling its soul to the private sector and US corporations. Opinions have changed, however, and the fusion of academia and industry has become a common and profitable business strategy for both sides.
I interviewed Lance Anderson, a partner at law firm Dickinson Wright. He is uniquely positioned to help find cannabis innovations and forge partnerships, acting as a matchmaker between research universities, entrepreneurs and venture capital firms. Lance also has a Life Sciences education, including proprietary plants, genetics and plant-based products, and has served as in-house counsel and lead IP counsel for large public research university systems and early-stage venture capital firms. .
Pam Schmiel: What inspired you to become a matchmaker with colleges and cannabis businesses?
Lance Anderson: While working in the technology commercialization office at Texas Tech right out of law school, I learned that the university was interested in making commercial gains from some of their innovations.
The concept of "technology transfer for commercialization" already exists in universities and represents a huge opportunity for cannabis businesses to commercialize their innovations.
A "technology transfer" agreement is a transfer of technology, knowledge, or innovation from an organization, such as a research university, to another organization, such as a cannabis company, through a license agreement that grants permission to use intellectual property (IP), patents, or proprietary property. means to move. Technology for commercial purposes.
Despite legalization sweeping the country, academic institutions and their administrators have been found reluctant to venture into cannabis research projects, fearing losing all federal funding. Ta. They are still accustomed to opportunities to work with industry, and the 2018 Farm Bill gave them a boost to do so.
And why not take advantage of these colleges that receive millions of dollars in funding? You don't have to pay them millions of dollars to get this technology. It's important to know what the university wants and how to build that relationship.
Pam: What are some of the benefits companies can get from partnering with universities?
Lance:
Cannabis companies benefit from access to cutting-edge research, expertise and resources that can accelerate and improve product development and market entry.
Partnering with academic institutions helps build trust among consumers, investors and legislators.
Working with university research students can create a pipeline of qualified employees who want to work for the company.
Submitting a joint proposal with a university seeking government funding may result in additional funding for your research project.
Pam: What kinds of partnerships are being developed now?
Lance: Pharmaceutical companies have long collaborated with research universities on drug development and are definitely eyeing the cannabis industry. Federal agencies like USDA rely on academic partnerships to develop unique plant traits to improve crop production. There are institutions developing amazing new genetics that can fine-tune plant traits of interest, such as polyploid species. Always making progress.
Clemson University and Cornell University are leading the field by partnering with farms to develop better crops and more profitable technology. And interestingly, many federally subsidized land subsidized agencies, including Mississippi, Michigan, and Texas A&M, are now actively working on plant trait development. And it's not unrealistic to think that the cannabis industry will jump in from there and move on to technology that touches ripe plants so they can operate together.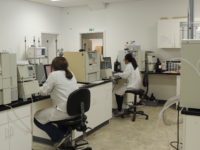 But the kind of research desperately needed to propel the industry forward is medical research. Lawmakers want proof that marijuana has medicinal properties before pushing for legalization with confidence. Unfortunately, the US government is also involved in issues that make it difficult to conduct clinical trials, clinical studies, and simple preclinical studies on cannabis. Until recently, the University of Mississippi was the only university allowed to grow it for research. So while researchers now have access to more cannabis strains that are closer to what we see on the market, it still falls short of what we need. far cry.
Academic partnerships aren't a new concept, but the cannabis industry hasn't fully embraced them yet. Opportunities are beginning to emerge for government agencies to participate and to fund cannabis research from a university perspective. The National Institutes of Health has started a program for cannabis research. And they all understand and recognize that the fact that there is not enough clinical data available is a major impediment to the development of this industry.
Pam: What is legally involved in a technology transfer partnership?
Lance: Collaboration between cannabis companies and research universities can take many forms, including research partnerships, sponsored research agreements, joint ventures, and licensing agreements. Specific models depend on the goals, resources, and intellectual property involved in collaboration. Lawyers can structure the contract in a way that allows everyone to slowly move the relationship forward, be happy with the milestones they want, and at that point the relationship begins to take shape.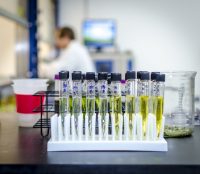 Cannabis businesses are used to leveraging multiple entities in their corporate structures. There may be a holding company that owns the real estate, a staffing agency that manages the human resources of the flower-touching business, and another company that holds the intellectual property. The industry as a whole is familiar with IP licensing for the first time in a long time, and universities want to get in by licensing their intellectual property.
The University may require the Licensee to market the product and make its first sale within two years. It introduced the concept of perishable intellectual property rights that may or may not meet licensing requirements. That perishable concept can make fundraising difficult, as investors like the assurance that they have a license and won't default.
Importantly, universities are hungry for partnerships and are looking for strategic initiatives. Universities have access to patient populations and the cannabis industry has the business know-how to bring innovations to market. Understanding opportunities requires understanding on both sides. But if everyone is on the same page, the deal could be similar to license agreements and joint venture agreements with multi-state carriers that we see today.
Pam: Lance, do you have any final thoughts for the viewers?
Lance: I have pondered this potential synergy for years, observing these two areas in which I frequently practice. Academic partnerships are the catalysts that move the cannabis industry forward, and they are in front of us. Now is the time, I would love to go there.