When Texas Governor Greg Abbott signed Senate Bill 339, also known as the Texas Compassionate Use Act, into law in 2015, many Texans expressed frustration. The purpose of this law was to open up the state's medical marijuana market by allowing prescription THC to treat illnesses. However, this law only authorized low-THC cannabis oil (maximum concentration of 0.5% THC) and only for epilepsy. Many Texans with other medical conditions who could have benefited from cannabis did not have access to it, and the doses were considered weak and largely ineffective.
Additionally, residents who were hoping the Lone Star State would take a big step toward legalizing adult-use marijuana were in for a rude awakening. There was still a long way to go before recreational marijuana sales would be allowed.
The Texas Department of Public Safety, which oversees the Compassionate Use Program, reviewed other states' compassionate use programs and determined that a minimum of three licenses are needed to supply the state's epilepsy patients.they updated Health and Safety Code A minimum of three licenses is required, and in 2017 only three licenses were issued. This is for a state with a population of 29 million people.
The following year, a quiet revolution began. It began with the passage of the 2018 Federal Farm Bill, signed into law by President Donald Trump as the Agriculture Improvement Act of 2018. Among its many provisions were several provisions dealing with hemp production.Because hemp plants and hemp plants are the same plant, the Farm Bill Hemp is defined as: "The plant Cannabis sativa L., and its seeds and all derivatives, extracts, cannabinoids, isomers, acids, salts, and salts of isomers, including delta-9 tetrahydrocannabinol (THC). Part) Concentration is less than 0.3%.
The Farm Bill also removed hemp from the Drug Enforcement Administration's Controlled Substances Schedule and authorized states to submit plans to manage their hemp programs to keep plants and products below 0.3% THC.
The Texas Department of Agriculture, led by passionate three-term Secretary Sid Miller, was instrumental in promoting the hemp section of the 2018 Farm Bill. In passing this bill, Mr. Miller supported Texas House Bill 1325, which authorizes the production, manufacturing, retail sale, and testing of industrial hemp crops and products. HB 1325 passed unanimously in June 2019, and the Texas Department of Agriculture We have opened an online hemp license The cost of certification by the state health department is $258 per year. Licensees purchase licenses to grow, manufacture, and sell hemp products wholesale, or purchase licenses to sell hemp products retailly in stores and online.
Hemp is tested before harvest to ensure THC levels are less than 0.3%. If not, it must be destroyed. (Types of THC What is being measured is Delta-9 THC, the same THC used in cannabis flower, gummies, and other products sold in states where it's fully legal. )
That said, hemp farmers have discovered that by reducing the delta-9 THC content of hemp and hemp oil to 0.3%, they can produce CBD gummies with powerful psychoactive properties. A typical 4-gram gummy will support 10 mg of THC, and a 6-gram gummy will support 15 mg of THC while maintaining a legal hemp concentration of 0.3%. This is the same number of milligrams of THC found in cannabis gummies sold in cannabis stores in California and elsewhere.
texas List of approved hemp varieties It's like a list of cannabis flowers sold in dispensaries, with lots of names like Hemp Kush, Bubba Kush, and Blue Haze. Additionally, since the strength definition is still 0.3% hemp, there are no age restrictions for purchase and anyone can purchase the product online and have it mailed anywhere.
there were 1,123 licensed cannabis growers "We started by growing hemp for CBD oil." Agriculture Commissioner Miller recently commented: "The average farmer benefited tremendously from doing so."
2023 survey The cannabis industry in Texas currently employs more than 50,000 workers and generates more than $8 billion in annual revenue, the company said. Additionally, Texas' 5,033 hemp, CBD, and cannabinoid retailers, manufacturers, and distributors generate between $19.1 billion and $22.4 billion in economic activity.
Cynthia Cabrera, chief strategy officer at Austin-based Hometown Hero and chair of the Hemp Industry Association's Cannabinoid Council, said, It is extremely important that we continue to support them." CBD. "The results of this study demonstrate the positive economic and social impact of hemp in Texas, which needs to be protected if Texas small businesses and farmers are to continue to thrive, providing jobs and tax revenue." It shows that there is."
In 2020, Texas banned smokable marijuana, including vaping, and the Texas Supreme Court upheld the ban. The only consumable hemp products allowed are oil-based products such as tinctures and gummies.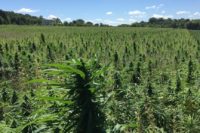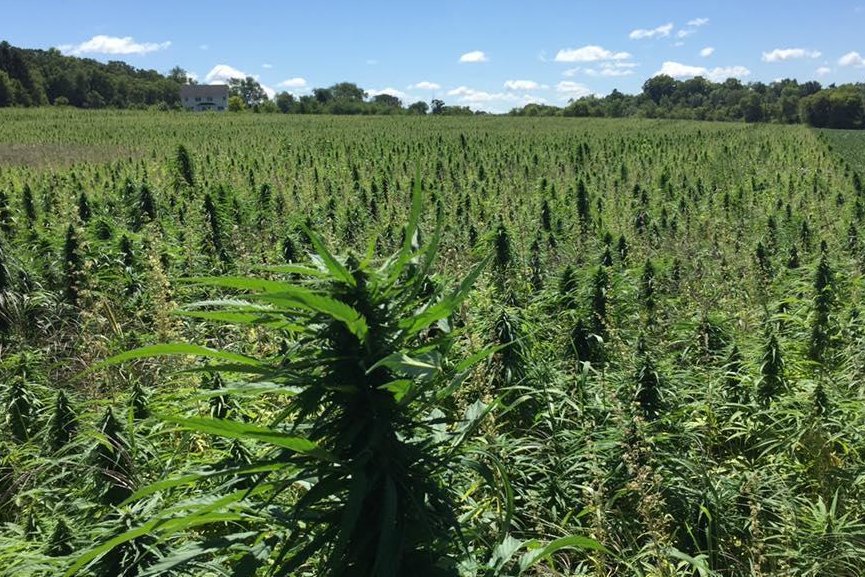 Agriculture Commissioner Miller has been campaigning against the ban, feeling it puts Texas hemp farmers in a less competitive position compared to hemp farmers in other states. "After three years of implementing the hemp program, it is clear that Congress' efforts to ban smokable hemp products are hurting farmers by making us less competitive with other states," he said earlier this year. " he said. "The ban on smokable cannabis products is confusing and discouraging licensed growers and forcing the processing facilities those growers rely on to close."
Meanwhile, the medical cannabis industry has expanded, at least in terms of the requirements for writing a prescription and the strengths of THC allowed. Approved for intractable neurological diseases such as terminal cancer, autism, multiple sclerosis, amyotrophic lateral sclerosis (ALS), seizure disorders, Alzheimer's disease, Parkinson's disease, and Huntington's disease in 2019 and 2021 In 2017, House Bill 1535 raised the THC level from 0.5%. It was increased to 1.0% and PTSD was added to the list of approved medical conditions.
From January to April 2023, the Texas Department of Public Safety accepted applications to open more dispensaries at an applicant cost of $7,356 per applicant. All licensees must be vertically integrated and products from seed to sale must be made under one license. If approved, the applicant will pay an additional $488,520.00 over her two years.This gives them the opportunity to serve almost Number of registered patients: 61,000 They are supported by 747 physicians approved to prescribe low-THC cannabis by the Department of Regulatory Services. Compassionate Use Program.
Tony Gallo, Managing Partner Sapphire Risk Advisory Group, helped 12 of the recent license applicants prepare their applications. Additionally, his company has been supporting Texas cannabis companies since 2017. 420CPA ​​reached out to Tony for his "on the ground" perspective on cannabis in Texas. Gallo believes the adult market is still a long way off.
"Two factors are at play when it comes to the growth of the cannabis industry in Texas: increasing the conditions under which medical use is permitted and increasing the areas of the state where sales are permitted," Gallo said. To tell.
Abraham Finberg, CPA, co-founder of 420CPA, says cannabis companies are poised to enter the cannabis market if state lawmakers and Texans change their minds and decriminalize cannabis and authorize an adult-use market. Suggests. "Hemp entrepreneurs can start with CBD products, as they currently do, and expand their offerings as laws change," Finberg says.