This is Part 1 of a four-part series discussing cannabis regulation in Europe. Part 1 serves as an introduction. Part 2 next week will analyze the differences between the UK, EU and US. Please look forward to the follow-up report.
---
Walking through a cannabis expo in Europe (events like Cultiva Hanfexpo, Cannafest Prague, Spannabis), it's easy to marvel at the differences from the US. First, there are no THC products or CBD foods. drinks or sweets. This is due to the EU New Foods Regulation, which "applies to foods not commonly used for human consumption before May 15, 1997".
As a result, American CBD makers, who have virtually no regulation for cannabinoid-infused products, are in a very good position. In the EU, any "novel food" must be tested and proven to be safe for human consumption.
Still, hemp wasn't always considered "new". In 1997, hemp plant products were considered outside the scope of the EC 258/97 regulation. And more specifically, "that hemp flower … is considered a food ingredient" (e.g., used in the production of beer-like beverages). So it's not "new".
So, until the end of 2018, nature was more or less in line with the legal system, and extracts of cannabidiol (CBD) were considered "novel" only if the level of CBD was "higher than the norm." Many products were safely marketed. CBD levels in Cannabis Sativa L, the source of the plant itself. "
However, in January 2019, 'Cannabis sativa L.' began to be cataloged. has been updated to also exclude naturally occurring levels of cannabinoids. For the industry, this is a frustrating event, not only for any and all foods that CBD can be added to, including confectionery such as gummies, brownies and cakes, but also oils and tinctures containing CBD extracts and other cannabinoids. It affected the food that was eaten.
Strictly speaking, all products on the EU market that contain natural CBD or isolates or distillates are illegal. As such, the industry continues to play a cat-and-mouse game with vague information on consumer labels or simply stating "not for human consumption." The result is a well-developed gray market that relies on good authorities within jurisdictions.
In some cases, producers have argued that the CBD content in their foods is all naturally occurring and traditional foods, and that their products are permitted under Article 4 submissions. You can persuade the authorities.
Article 4 is a provision of the Novel Foods Regulation (EU) 2015/2283 that allows businesses to check with national authorities about the status of certain foods before placing their products on the market. Under this EU regulatory framework, businesses check whether their food is traditional or new. If a food is considered traditional, it can be marketed immediately. However, if it is new, a new food approval is required.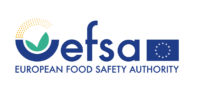 Good news jumped in on June 2, 2023. The EU has agreed that hemp leaves are once again considered a traditional food and no longer a novelty. Hemp leaves and tea can be sold within the EU without any hurdles, but this does not include extracts.
For extracts, CBD isolates and distillates are novel rather than conventional, and companies are required to provide toxicology reports. Both EU and UK legislation stipulate that any commercially available product containing CBD extract falls under the Novel Food regulation. Ultimately, tests need to verify with a high degree of certainty that CBD is safe to consume in any amount. And how much is safe before changes occur in internal organs such as the liver and reproductive system? The FSA will verify the results in the UK and the EFSA will be responsible for the EU.
In the EU, EFSA sends the final recommendation to the EU Commission for approval, and after a vote of 27 members, the item is added to the New Food Catalog. Obtaining approval at the individual state level is nearly impossible. For example, Austrian law states that "any oil or extract containing cannabinoids placed on the market as such or put into food is considered a novel food and is not permitted by the EU." It must be approved by No such authorization at present. Therefore, it is not allowed to be placed on the market.
There is no ambiguity!
While some EU countries, such as Greece, seem to be lenient, others are not, but retailers are the first to be fined if law enforcement gets in. The situation is certainly nerve-wracking and after several AGES investigations, I have decided to close the shop. Others have had similar experiences. The owner of a major retail chain reported being afraid of authorities' checks, as they all lead to some kind of fine or demand to remove the goods. Without notice, health authorities may decide on harsher penalties, including higher fines and loss of business licenses, he said. So what does he wonder?