Texas' unique approach to cannabis
Over the past few decades, the United States has legalized marijuana state by state. Every state follows its own path, and nowhere is this more true than in Texas.
The Lone Star State has gone from a staunchly anti-marijuana stance to expressing a unique combination of restraint and prudence combined with an expanding medical marijuana program.
Predictions about the future of cannabis in Texas must consider both Texas' past and its values. At the end of the day, it's clear that Texas will embrace cannabis in its own way and at its own pace, but it looks like that time will come sooner rather than later.
discussion continues
It's been 108 years since Texas first banned marijuana, and the debate continues. Despite Texas having a medical marijuana program, marijuana remains illegal in the state, and possession of less than 2 ounces is a misdemeanor. Possession of more than 4 ounces is a felony, punishable by a $10,000 fine and 2 years to 99 years in prison.
Texas' 2015 Compassionate Use Act created the state's medical marijuana program, which can now only be used to treat conditions such as epilepsy, terminal cancer, and in the form of low-THC oil with a maximum concentration of 1%. Treatment is available for only a small list of serious conditions, such as autism. , incurable neurological diseases such as multiple sclerosis, amyotrophic lateral sclerosis (ALS), seizure disorders, Alzheimer's disease, Parkinson's disease, Huntington's disease, and PTSD.
Support for stronger medical cannabis program comes from prominent politicians
Texas Department of Agriculture Secretary Sid Miller, a leader in Texas politics and one of the architects of Texas' burgeoning hemp industry, is urging Texas lawmakers to create a more complete medical marijuana program. encouraged.
"I'm for medical purposes." Miller said in an interview in August 2023.. "We have a lot of good science now, and we know what diseases it can treat, but it's up to our Congress to pick the winners. [and] losers. If you have this disease, you can get treatment, but if you have this disease and cannabis can help, you can't get treatment. We need to let the doctor-patient relationship make medical decisions, not bureaucrats and politicians… I'm not a supporter of recreational cannabis, but if someone finds this chemical helpful… If they have one, they should be able to use it."
Joe Moody, a Texas congressman from El Paso, has been working to promote adult-use cannabis for years. He recently co-authored two pro-cannabis bills: HB 1805, which expands eligible medical conditions and defines single-dose THC limits rather than percentage limits for cannabis products, and HB 218, which decriminalizes cannabis. did.
Both bills passed the House but were blocked in the Senate. The next state legislative session, which meets every two years, won't begin until January 2025, making this the earliest date for any changes to cannabis laws.
The future of medical cannabis
Currently, there are only three pharmacies in Texas. They appear to serve 268,000 square miles of the state through a series of weekly drop-offs to satellite "partner locations" that are only open an average of two days a week. This isn't exactly a Corner CVS type arrangement, and the need for new clinics is high due to the state's 61,000 enrolled patients.
The Texas Department of Public Safety is accepting applications for new medical pharmacy licenses from January to April 2023. Tony Gallo, managing partner at Sapphire Risk Advisory Group, which helped 12 licensees prepare applications during this round, expects about 10 new pharmacies to be approved. .
All licensees must be vertically integrated, products must go from seed to sale under one license, and each applicant paid $7,356 for the application. If approved, the applicant will pay an additional $488,520.00 over her two years.
Many knowledgeable Texans, including Agriculture Commissioner Sid Miller, predict that the medical marijuana market is only a few years away from becoming fully operational. "If we can bring this to the floor, probably 70% or 80% of the Legislature will vote yes, because there is very good science on this. [Originally] We thought, "That's going to lead to an increase in recreational use and drug use," but that's not the case. It is derived from plants. Medical marijuana is less addictive than some of the prescription drugs we use today. "
It's being pushed to adults
Congressman Joe Moody believes adult-use access is not too far off in Texas' future, and believes education is needed to speed it up. He recently sponsored HB 3652, the Texas Cannabis Regulation and Taxation Act, to start a conversation about what the retail cannabis market in Texas will look like.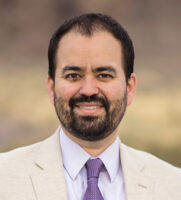 On April 26, 2023, Mr. Moody and his bill received a hearing before the House Licensing and Administrative Procedures Committee, which discussed a number of issues related to establishing a retail marketplace in Texas. 10% cannabis tax proposed by Moody, divided evenly between state and local governments. Anyone who grows, sells, transports or tests cannabis will need a license, but individuals will be allowed to grow or possess small amounts for personal use. Like alcohol, legal sale and consumption is limited to adults over 21 years of age. And, of course, marijuana possession would be decriminalized.
How strong is cannabis' market potential?
One indication of how strong even a fully open medical marijuana market is in Texas came from Estela Castro's testimony during the Moody's hearing. Castro owns two medical pharmacies in Oklahoma, across the Texas border, and she suspects most of the buyers are from Texas. "They have Texas plates and they come in and buy $500 to $600 worth of products," she said. Her two stores brought her $158,000 in taxes to Oklahoma, most of which she believes should have gone to Texas.
New Mexico recently legalized adult-use marijuana, and small towns along the Texas-New Mexico border receive heavy traffic from Texas. In the first week of adult-use sales, New Mexico totaled $6 million in adult-use sales.Of these sales, $1.5 million came from pharmacies. In five small towns on the border.
Florida and California hint at the scope of Texas' mature cannabis market
The potential for a fully developed medical cannabis market can be gleaned by studying Florida, the next smallest state with an open and mature medical cannabis market. Florida has a population of 20 million, about two-thirds the size of Texas, which has a population of 30 million. Currently, there are 700,000 cannabis patients in Florida, compared to only 61,000 in Texas.Simple math suggests a fully open and mature medical cannabis market in Texas Can treat over 1 million patients Get peace of mind.
California is the nation's most populous state with 39 million people, and its cannabis revenue provides some insight into the size of Texas' adult-use market. Estimated California Cannabis Revenue in 2024 It is estimated that while the Golden State will generate $7.2 billion in legal cannabis sales, the illegal market will generate an additional $6.4 billion, for a total of $13.6 billion. Considering Texas' small size, these numbers suggest that a fully mature Texas adult-use cannabis market could generate nearly $10 billion in annual revenue.
Large adult-use states like California and New York are notorious for having illicit markets that can derail legal, tax-paying cannabis license holders. Texas' strong focus on business should prevent these illegal markets from gaining too much of a foothold.
backdoor cannabis industry
Meanwhile, a large-scale "backdoor" cannabis industry is in full swing in Texas. Currently, CBD Shop sells Delta 9 (fully psychoactive) THC/CBD gummies and tinctures made from the hemp plant, which is a low-THC version of the cannabis plant. These THC/CBD products comply with the 0.3% hemp definition required by the federal government's 2018 Farm Bill, are legal, and can be purchased in-store or online at Texas CBD Stores.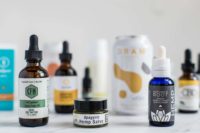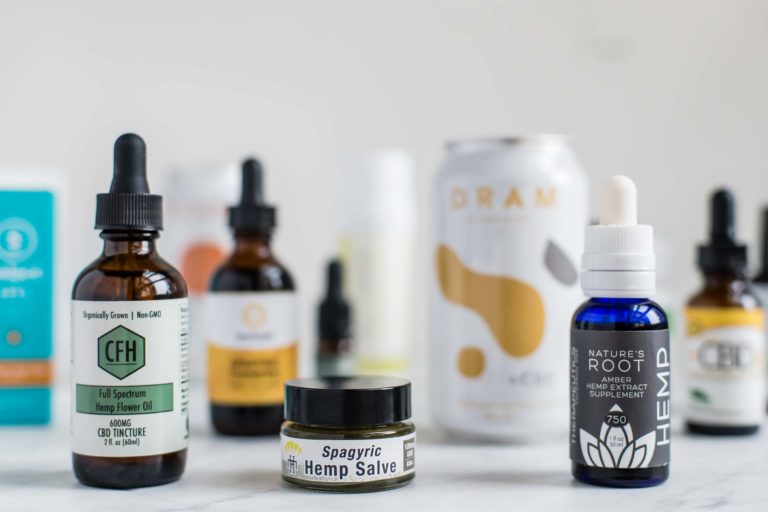 Current estimate Texas is home to more than 5,000 hemp, CBD and cannabinoid retailers, manufacturers and distributors, employing more than 50,000 workers and generating more than $8 billion in annual revenue. With these numbers, Over 1,100 licensed cannabis growers in Texas They are sitting firmly on the status quo and are ready to tap into the legal adult-use market should Texas decide it is ready to go down that path.
Next steps for the Texas cannabis market
People familiar with Texas' marijuana market say adult use is a long way off for the Lone Star State, and the short-term focus should be on decriminalization and a no-fault medical marijuana system. thinking. Tony Gallo of Sapphire Risk Advisory Group told the Texas cannabis community to focus on "increasing the conditions under which medical use is permitted" and "increasing the areas of the state where sales are permitted." I advise you to do so.
There is growing public support for decriminalizing cannabis and allowing adult use. December 2022 Poll Fifty-five percent of Texans support legalizing at least small amounts of marijuana for recreational use, and another 28% say it should also be legalized for medical purposes.
A February 2023 poll by the University of Houston found that 82% of Texans support passing legislation that would allow marijuana to be used for a wide range of medical purposes with a prescription. The belief that cannabis is a "gateway drug" that makes people more likely to use other illicit drugs is similarly losing momentum, with 70% believing that cannabis makes people more likely to use other illicit drugs. They answered that it would be lower or that there would be no impact.
final thoughts
Demand for cannabis in the Lone Star State is strong. With a medical marijuana market likely to be fully operational soon and decriminalization not far away, it's clear that the future of marijuana in Texas is bright.
It will take much longer to resolve the legalities regarding adult use, and the place of psychedelic hemp will need to be investigated and clarified, but one fact is certain: be. The path forward for Texas cannabis will certainly be unique, as unique and individual as the people of Texas themselves.